Above Hallway Ledge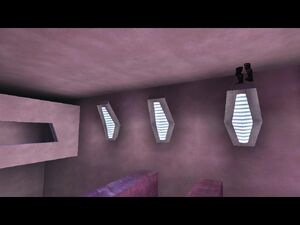 Classification
Game:

Halo: Combat Evolved




Mode:

Multiplayer




Map:

Chill Out




Type:

Ledge




Subtype:

Ceiling Ledge




Stunt:

Above Hallway Ledge



Informal Data
The Above Hallway Ledge on Chill Out is a long ledge which requires at least 3 players for stacking on Halo: Combat Evolved. The ledge takes the player to an area above the Hallway that is by Red Base. The ledge branches out from there to the two lights by the portal, and the three high lights. The ledge also leads to the Split Window Ledge.
Ad blocker interference detected!
Wikia is a free-to-use site that makes money from advertising. We have a modified experience for viewers using ad blockers

Wikia is not accessible if you've made further modifications. Remove the custom ad blocker rule(s) and the page will load as expected.