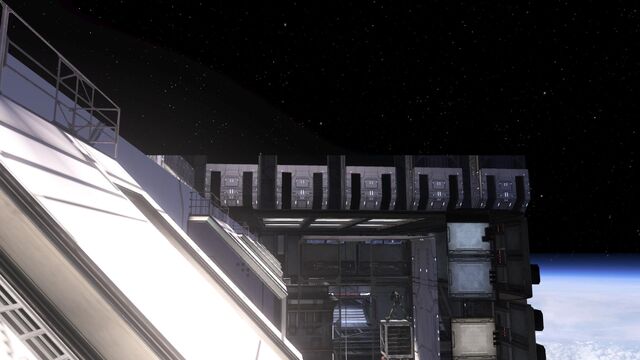 De-rendering outside the boundaries of Halo 3's multiplayer map Orbital. Compare to the same scene from a slightly different camera angle.
The objects in question is only partially-rendered. This is because when Halo 3 saves a screenshot from Theater, it renders the screenshot in rectangular chunks; in this process, de-rendering happens individually in each chunk. Objects prone to de-rendering therefore tend to be missing square-shaped chunks. During actual gameplay, de-rendering-prone objects de-render normally (all or nothing).
Halo 3 File Details Edit
"De-rendering 2" by DavidJCobb on 01.01.2010 The same object -- completely de-rendered from a different angle.
File history
Click on a date/time to view the file as it appeared at that time.
Ad blocker interference detected!
Wikia is a free-to-use site that makes money from advertising. We have a modified experience for viewers using ad blockers

Wikia is not accessible if you've made further modifications. Remove the custom ad blocker rule(s) and the page will load as expected.